Carrying hand luggage on an airplane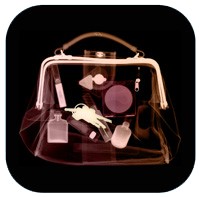 How much hand luggage can I take on the plane?

The weight of hand luggage should not exceed 5, sometimes 7 kg. Hand luggage must fit on a shelf or under a seat. Since the dimensions of the shelves and seats vary on different types of aircraft, be prepared for the fact that the staff at the airport will ask you to check it in the luggage compartment. Stinging and cutting objects of any size (including pen and travel knives, nail scissors, sharp nail files, etc.) cannot be taken in hand luggage. We recommend that you check in the above things in advance in your luggage. If they are found in hand luggage, they may be confiscated by the carrier's security service. In addition to the free baggage allowance, you can also take on the plane: a handbag or a folder for papers; printed publications for in-flight reading; food for the child and a children's travel cradle; umbrella or cane; coat or raincoat; collapsible wheelchair and/or crutches, if such items are required by the passenger. Flight attendants recommend placing hand luggage in the following way: place outerwear and soft luggage on a shelf located above your seat; place heavy and bulky things under the seat of the chair in front; and, most importantly, do not leave hand luggage at emergency exits and in the aisles.